Using a mobile phone's Bluetooth Dial-up network (DUN) to connect to the Internet (UMTS/GPRS) while on the road is quite convenient for me. Sadly so this is not supported out-of-the-box in Ubuntu Karmic 9.10 (Netbook Remix) as it uses Network-Manager to handle - well - network connections. And that is not quite there on Bluetooth managed devices yet.
While the default solution (rfcomm and Gnome-PPP) still works, it's ugly to set up. Sadly so, zillions of Ubuntu-Forum threads and blog entries still detail this solution - or the issues encountered with it along the way.
The much better solutions is using Blueman, an improved Gnome-Bluetooth primarily developed by Valmantas Palikša. It brings the right UDEV magic along to teach Network-Manager about the Bluetooth devices it handles.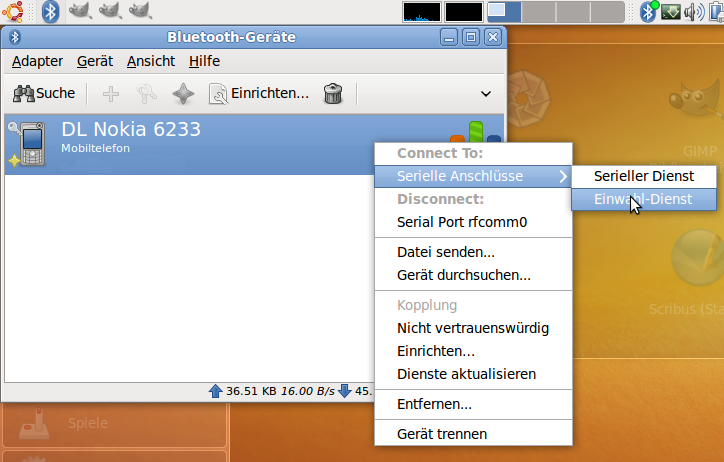 Blueman Screenshot on Ubuntu Karmic 9.10 Netbook Edition
Just follow the steps on their downloads page to set up the Blueman PPA (Personal Package Archive) to get things working.