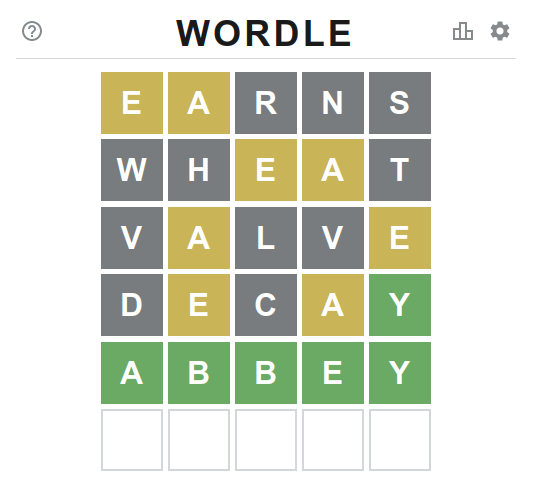 Update
24.01.2022: What I love about the community is the playful creativity that inspires a game like Wordle and that in turn inspires others to create fun tools around it:
Robert Reichel has reverse engineered the Wordle application, so in case you want to play tomorrow's word today .. you can. Or have that one guess "Genius" solution experience.
JP Fosterson created a Wordle helper that is very much the Python version of my grep-foo above. In case you play regularly and can use a hand.
And Tom Lockwood wrote a Wordle solver also in Python. He blogged about it and ... is pondering to rewrite things in Rust:
I've decided to explore Rust for this, and so far what was taking 1GB of RAM in Python is taking, literally 1MB in Rust!
Welcome to 2022.