After last year's blunder with trying to hide the Adobe toolchain and using hilarious stock photos, the Linux Foundation did much better in their 2021 annual report1 published Dec. 6, 2021.
Still they are using the Adobe toolchain (InDesign, Acrobat PDF) and my fellow DebianKernel2 Developer Geert was quick to point that out as the first comment to the LWN note on the publication: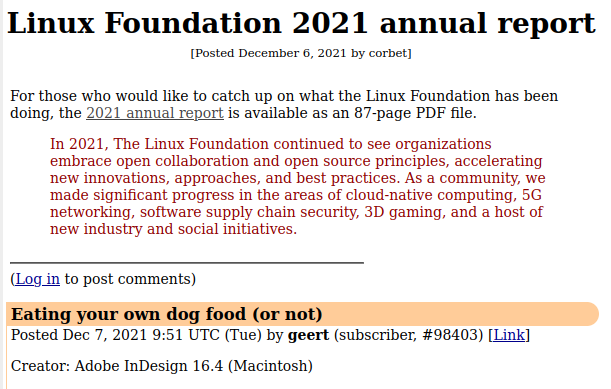 I think it is important to call the Linux Foundation (LF) out again and again. Adobe is a Silver member of the LF and they can motivate them to publish their applications for Linux. And if that is not an option, there are Free alternatives like Scribus that could well use the exposure and funds of LF to help catch up to the market leading product, Adobe InDesign.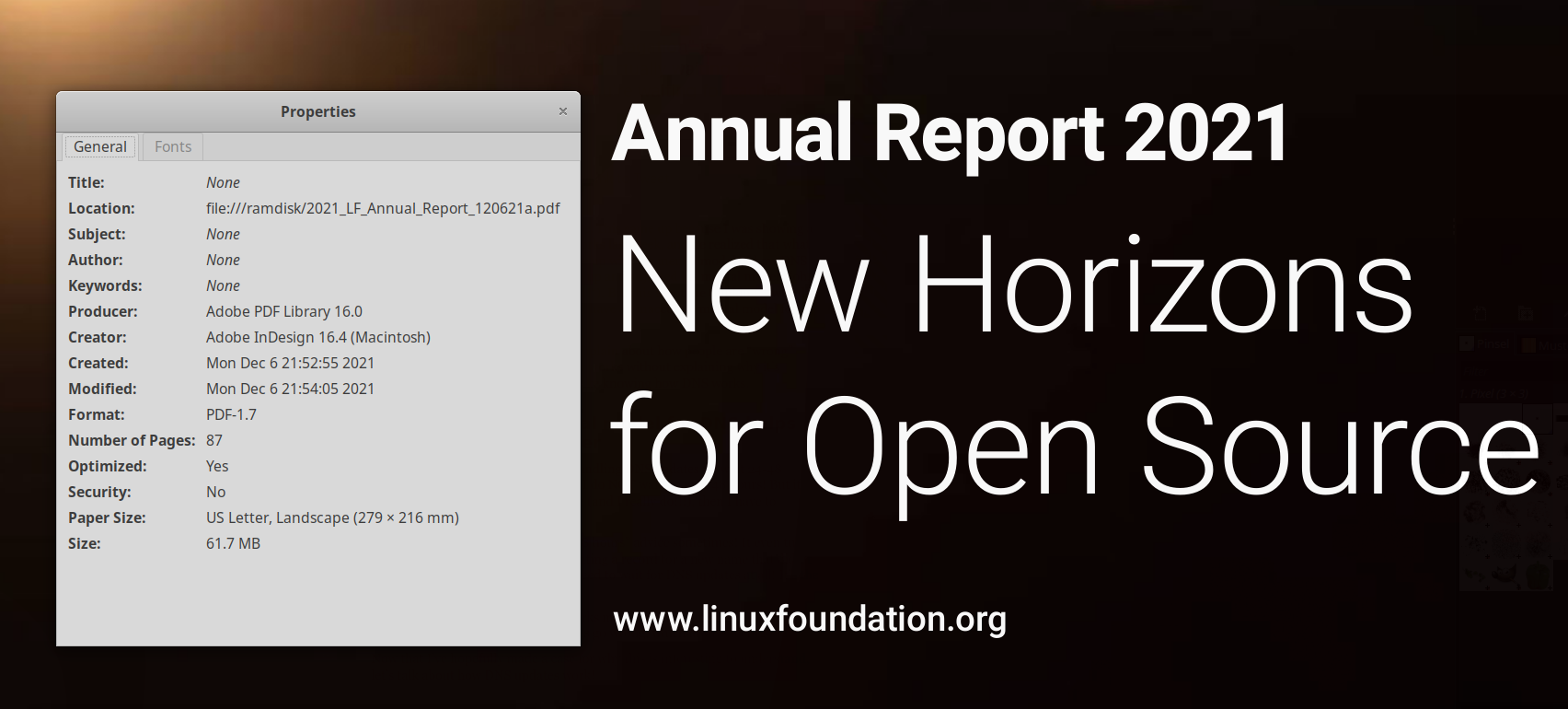 Personally, as a photographer, I am very happy they used stock images from Unsplash to illustrate the 2021 edition over the cringeworthy Shutterstock footage from last year's report.
And they gave proper credit: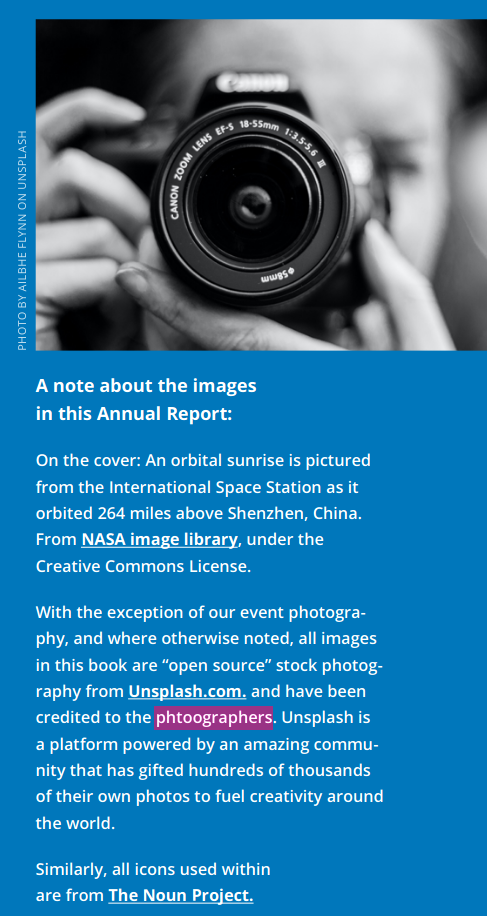 Now for next year ... find an editor that knows how to spell photographers, please. And consider Scribus. And make Adobe publish their apps for Linux. Thank you.
---
Update 07.12.2021 22:00 CET: I had to replace the link to the Linux Foundation 2021 annual report with an archive.org one as they updated the report to fix the typo as per the comment from Melissa Schmidt below. Stable URLs are not a thing, apparently. You can find their new report at https://www.linuxfoundation.org/wp-content/uploads/2021_LF_Annual_Report_120721c.pdf. Unless somebody points out more typos. There is a Last-Modified Header in HTTP 1.1. Wordpress, Varnish and Nginx, serving the LF website, all support that.  ↩

08.12.2021: Geert Uytterhoeven wrote in that he is "geert" on LWN, both are very nice Geert's but different Geert's :-) ↩